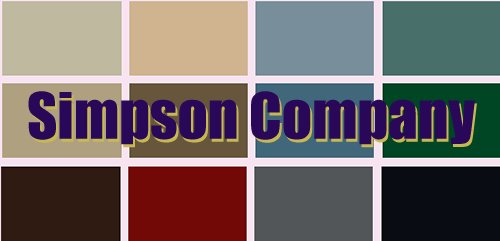 ---
About Simpson Company Painting
Simpson Company has been painting homes on the San Francisco Peninusula for more than thirty years. Follow this link to find out more about our history.
Services We Offer
Simpson painting offers a full range of exterior and interior services.
Choosing the Right Contractor
Choosing the right painting contractor for your job doesn't have to be hard. This page provides a guide.
Business to Business Services
We offer special services designed to meet the needs of realtors, property managers, and commercial property owners.
Our Values
At Simpson Company we believe in fairly treating our employees and customers. Follow this link to learn more about our values.
References
Most of our business comes through customer referrals. Many of our customers choose to act as references.
Contacting Us
If you would like to arrange for an estimate or have your questions answered, follow this link to contact us.
---
Simpson Comany Painting Contractors
2992-H Spring Street
Redwood City, CA 94063
Telephone: (650) 361-1588
License: 452396

Copyright 1999